Gluten Free Cooking – Cupcake recipe
One of the things so many people say to me is how hard it must be not to enjoy sweets and desserts.  I am not really a sweet eater however I did receive this cupcake recipe today and it really looks yummy.  Gluten Free Cooking – Cupcake recipe and according to Dr. Osborne is the best gluten free cupcake recipe along with icing!
So if you like sweets and are living a gluten free life this might be of interest.  Or if you enjoy a good cupcake and may want to try this gluten free cooking recipe give this none a try!   Hope you enjoy it.
 Gluten Free, Sugar Free, Dairy Free Icing
Ingredients:
1/2 cup palm shortening
1/3 cup maple syrup
2 tsp vanilla extract
2 TBSP arrowroot flour (starch)
2 tsp coconut flour (sifted)
2 TBSP melted coconut oil
1/2 tsp cinnamon (optional)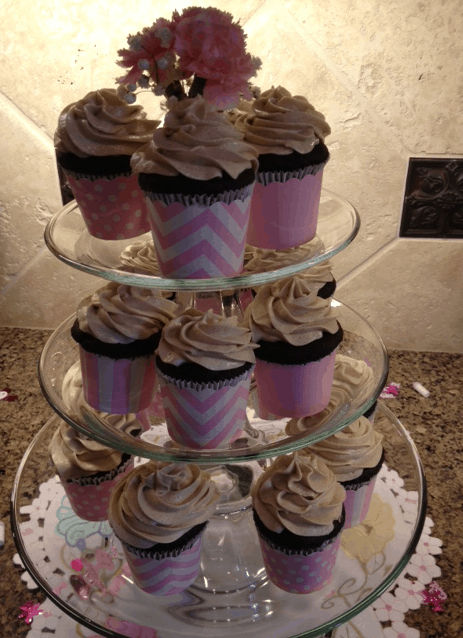 Instructions:
Place all of the ingredients (except coconut oil) into a bowl and blend until thoroughly mixed. Keep the mixer on low speed and slowly add in the coconut oil.
Cup Cake
Ingredients:
1 cup almond flour
1 cup cocoa powder
1 tsp gluten free baking soda
1/2 tsp salt
1/2 cup coconut oil (melted) plus a TBSP for greasing cupcake pan
4 eggs (we use duck eggs)
1 tsp vanilla
3/4 cup organic, raw, local honey
Instructions:
Preheat oven to 325 degrees. Grease cupcake pan with coconut oil. Combine dry ingredients into a medium sized mixing bowl. Whisk eggs, melted coconut oil, vanilla, and honey together. Once mixed add combined ingredients to the dry ingredients bowl. Stir until well mixed. Poor mixture into cupcake pan and cook for 25-30 minutes.
Finisher
Once cupcakes and icing are complete, the icing can be added to the cupcakes. They store well in the refrigerator.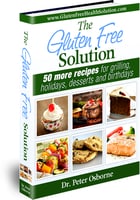 If you need more recipe ideas – try ordering the Gluten Free Health Solution. It has over 150 TRUE gluten free recipes!
The cupcake recipe came from the folks at Fast Paleo (affiliate link). They have an excellent cookbook that lists their top 100 recipes of the year. They are 100% TRUE gluten free! If you are avoiding dairy and sugar, this book will also work great for you and your family. It comes with 50 additional bonus recipes and is currently on sale. Pick up a copy by clicking here <<< Click Here!

PS – If you are interested in learning more about living a gluten free life check out a previous post by Dr. Osborne's  7 Habits of a Gluten Free Warrior – Free Video Series
Talk Soon,