Stop chasing your tail!
It is time you got the message that you must stop chasing your tail! Now, according to Dr. Osborne,  we are living with undue stress, chronic diuretic coffee, alcohol use, use and a diet high in refined carbohydrates can cause Magnesium deficiency.  In this 10-minute invaluable video presentation, Dr. Osborne will provide the signs and symptoms of Magnesium deficiency.  He suggests you stop chasing your tail because a lot of the treatments provided today may in fact cause more health challenges.
It always amazes me to learn how so many things we do cause health challenges.  I have heard for years that Stress is the #1 reason for going to see the primary care doctor.  In this video, you will learn why that it is!  So worth checking it out.
Learning the information is a way to empower yourself.  Knowing what might be a problem or challenge for your health and then making changes simply are a way to eliminate major issues in the future.
Be sure to check this video out now!
You wouldn't think of attempting to drive your car without gas, would you? Of course not! So why do you expect your body to function perfectly if you don't feed it with the correct fuel? You see this is what we are discussing today and the important reason you must stop chasing your tail.
Of course, everyone has to eat but are you eating a well-balanced diet? If you constantly consume fast foods and foods that are high in poor quality fat and sugar your body will start reacting to this routine. You will start to feel tired all of the time, you will have no energy and you are going to start putting on weight.
You will also burn your magnesium and other important minerals.
The downside to all of this is that you will also begin to feel unhappy and this side effect will spill over into other areas of your life. Your personal relationships will suffer as will your job.
By not eating correctly your body is not being fed all the nutrients that it requires. This affects your personality, your mental health, and your physical health. The good thing is you can easily resolve this and start to feel healthier and happier.
Your goal every day should be to eat a well-balanced diet. Not sure what this is? The easiest way is to understand this is to start eating foods that belong to the main food groups. Those real foods that are only available on the outer sections of the grocery store. You need to eat the correct amounts from each food group to maintain good health.
Foods that you should eat include lean protein, lots of organic vegetables, fresh fruits, organic dairy foods, good carbohydrates and small amounts of good fats. When eaten in the correct proportions your health will quickly improve. As well as feeling better you will also notice that you don't suffer from as many colds or viruses as before.
The overall benefit of eating a well-balanced diet is that you will also find that you are becoming more successful in your life. Your relationships will improve, you will finally get that promotion and overall you are just feeling like a great success!
Just remember that overall success is attainable and your success will come faster if you maintain a healthy lifestyle. This should be a good reason for you to start leading a healthier lifestyle that includes exercise and eating correctly.
This is why we recommend that you stop chasing your tail. Get on the right track for your best life!
As Dr. Osborne specializes in Gluten Sensitivity here is the link for Gluten Free Information: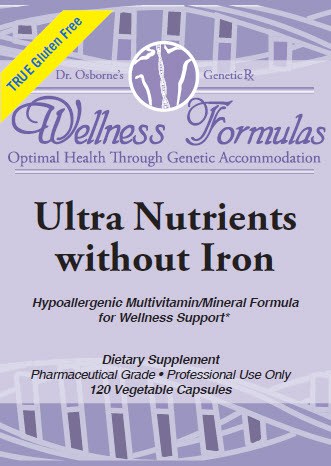 So is now the time to stop chasing your tail? I know for me I will be reducing my coffee intake for sure with this information.  How about you?
Will you stop chasing your tail to live your best life?
Summary
Article Name
Stop Chasing Your Tail & Get On A Healthy Track For Your Best Life!
Description
You must stop chasing your tail because we are living with undue stress, & diet high in refined carbohydrates can cause Magnesium deficiency.
Author