You Are Not Powerless |Re-Frame Your Vision For Your Best Life!
You know that you are not powerless to reach your goals, right? Where are you in your health & fitness life?  So, have you achieved the goals you have set out for yourself? Or are the challenges of reaching your goals putting you into the perspective of "I Can't"?  Have you ever considered staying open to the possibilities of what is to come through the challenges?  You are not powerless in this process!  Why not step into what you don't know to make change happen? In our Holistic Lifestyle Transformation coaching, this is what we help people do. We use the 6 Pillars of Well-Being to help you stay open mind, body, and spirit to grow and change.
I opened my email this morning and rec'd a message about How to "Re-Frame" Your Mind for Infinite Possibility from Jonathan Budd.  Now he is mostly talking about business, however, the concept can and does relate to change in our health and fitness.
The concept of "Re-Frame" resonated with me because many times in my journey to reduce my weight, feel better I didn't know what my next step was meant to be.  I firstly had to decide and step into the unknown and see what would come next.  And in fact, something always showed up to help me, guide me or encourage me to move forward.
Making changes, achieving health, wellness and weight reduction goals does not have to be as difficult as it might seem.
Now is the time to"Re-Frame".  See that you are not powerless to achieve your goals.  By creating the intention and stepping out, see what comes along to assist you.
Go From The Mindset of You Are Not Powerless And Re-Frame Now
Check out the short video here:
Just in case you are looking for some fitness workouts resources to help you to realize you are not powerless and help you along your health, wellness, fitness, and weight reduction goals here are some that I have been using for years that you may want to look at for yourself:

Exercise plans that can be done anywhere without the need for fitness equipment: Re-Frame Fitness & Exercise HERE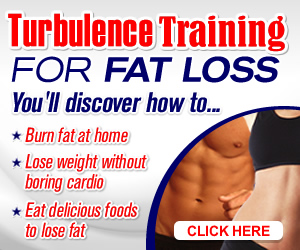 If you are a woman over 40 looking Re-Frame your idea of getting fit. Learn from a woman that already knows success, then you will want to check out Shawna K and her Female Fat Loss Over 40 program
So now do you know that you are not powerless to reach your desired goals?
Let me know how I can help you achieve your health, fitness and weight reduction goals.
We'd like to hear how you have moved from the belief that you are powerless to you are powerful in the comments?
Remember you are not powerless!
Summary
Article Name
You Are Not Powerless |Re-Frame Your Vision For Your Best Life!
Description
You know that you are not powerless to reach your goals, right? Is it time for your to Re-Frame your ideas to reach new heights? Check it out
Author